As with any journey, who you travel with can be more important than your destination.
Nowadays, it is tough to imagine ourselves travelling without a smartphone in our hand. The evolved use of smartphones has given rise to mobile apps. Mobile apps have not only changed our day to day activity but also, the way we travel. We can't even begin to visualize our travel plan without a mobile app anymore.
For example, the paper map is taken over by Google Maps, The translator and dictionary is replaced by iTranslate Translator & Google Translate, Telephone hotel booking is less up-to-the-minute than online hotel booking app. However, there are many more useful apps that are yet to be explored. These mobile apps help in saving time and money while traveling somewhere.
Here is a list of mobile apps that are bound to make your journey memorable.
Splitwise
Now share your bills with your friends while travelling with ease. Sharing on Splitwise is extremely easy and simple. The uniqueness of this app is that it helps you add all the expenses throughout your journey. Splitwise tell's you who owes what when called upon to do so. All expenses are calculated, synced & shared wisely. The online payments option is well integrated for easy payment. You can also use PayPal to pay your friends on Splitwise.
Kwikpay
Getting a mobile top up while travelling can be tricky for prepaid mobile users. The top up vouchers are hard to find in a foreign land and online mobile top up is time consuming. But with the Kwikpay app, you can forget about all the hassles and get your top up on-the-go! Kwikpay is a user-friendly app for prepaid mobile users. It is available for almost all popular mobile operators. The best part of using the Kwikpay app is that you can even recharge your friends and family's mobile within a few seconds. No matter how far they are from you, Kwikpay is available for more than hundred countries across the world.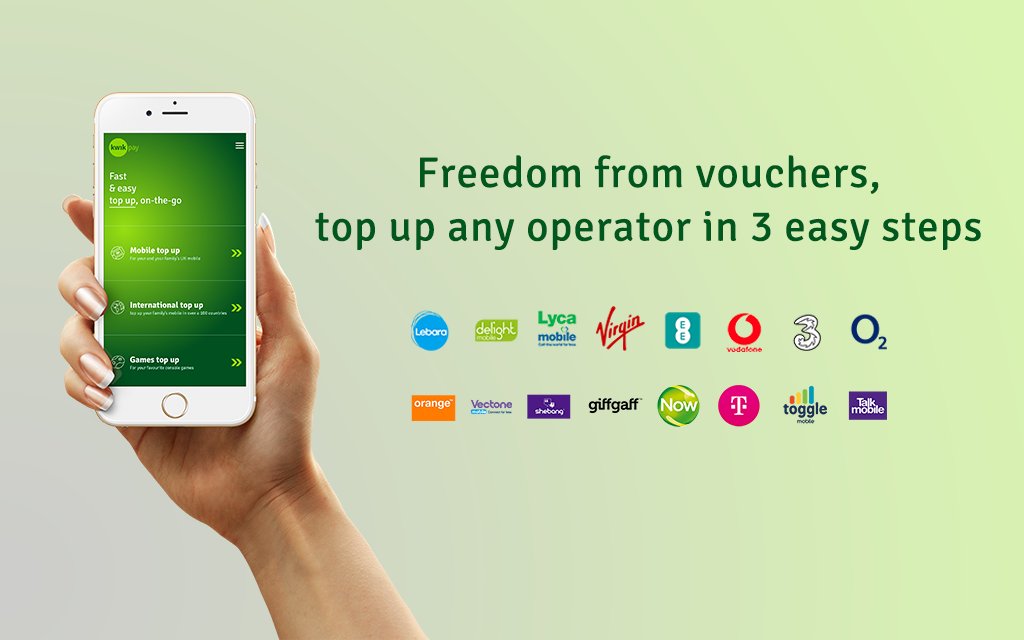 Duolingo
We know that learning a new language before traveling to foreign country is not possible for us. But if you have 30 days in hand before you take off to your favourite destination, you can try learning the country language. You can choose to indulge yourself into a beginner level course or simply brush up your language with Duolingo. Duolingo is fun, it helps you learn new phrases in different languages which u can use abroad. So, enjoy learning new languages with Duolingo and who know's, you can surprise yourself with your newfound linguistic expertise.
Turo
Hiring a car from a rental shop is old-world and expensive. You can avoid agencies and choose to hire cars from private owners to save your money. Turo gives you wide options of basic and fancy cars like Mercedes, Jetta, Volkswagen and so on. Turo helps you save up to $100 in a day. The charges are surprisingly cheap. So, when you plan your trip to UK, US or any other country next time, use Turo for reasonable prices on comfortable cars.
AirHelp
AirHelp is one app which believes that you should be compensated for your delayed or cancelled flights. Yes, you heard me right. We all face issues of cancelled and delayed flights and statistics says, each year 26.6 million travelers who are entitled to compensation do not even claim for it. With the help of AirHelp you can figure out what your rights and chances are of getting monetary compensation. So far, AirHelp has managed to deliver 90% result by providing money back to their 50,000 users. It's that substantial a number! This is a big reason to download the AirHelp app for your upcoming trips.
LoungeBuddy
Have fun while locating an airport lounge during your next layover with LoungeBuddy. This app has an interesting way to find lounges with the help of your airline status and benefits of credit card. LoungeBuddy app provides access to premium lounges at the airport. If you do not have membership of the lounge at your destination airport, then you can get it from the LoungeBuddy app. The app also serves as a platform to reviews, photos and facility descriptions.